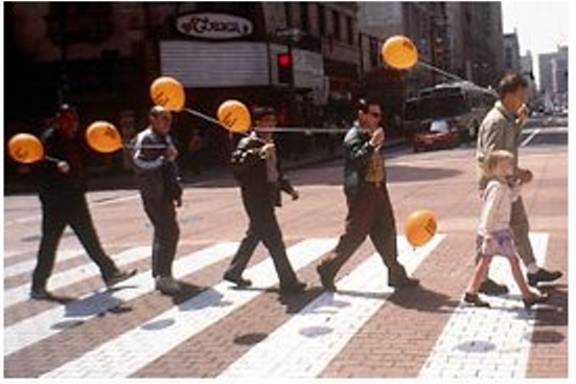 The review below was written by Roger Ebert in 2002. I chose to re-post it over writing my own review because he says everything I was thinking, and likely says it with greater eloquence.If I had to sum it up in a sentence I would say – It is a well made, completely unrealistic movie.
Originally Posted at RogerEbert.com
"Daddy, did God mean for you to be like this, or was it an accident? That's little Lucy Dawson, asking her father why he isn't quite like other people. She's a bright kid and figures out the answer herself, and when a classmate at grade school asks, "Why does your father act like a retard?" she explains, "He is." "I Am Sam" stars Sean Penn as Lucy's dad, Sam, who has the IQ of a 7-year-old but is trying to raise the daughter he fathered with a homeless woman. The mother disappeared right after giving birth (her farewell words: "All I wanted was a place to sleep"), and now Sam is doing his best to cope, although sometimes Lucy has to help him with her homework. Eventually Lucy decides to stop learning so she won't get ahead of her dad. "I don't want to read if you can't," she tells him.
Sam loves the Beatles (his favorite is George). He named his daughter after "Lucy in the Sky with Diamonds," and has learned most of life's lessons from Beatles songs. The lesson "I Am Sam" wants to teach us is, "All you need is love." This is not quite strictly true. Sam loves his daughter more than anyone else, and she loves him, but it will take more than love for him to see her through grade school and adolescence and out into the world. Since the movie does not believe this, it has a serious disagreement with most of the audience.


Continue Reading
Don't forget to Like, +1 and Tweet!