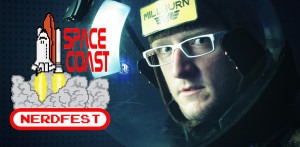 On May 23rd I got to go to the to the Second Annual Space Coast Nerd Fest. I missed the first year due to my schedule, but this year did not disappoint! It was a great time reconnecting with some old friends and making new ones!
There were attendees from all corners of nerd-dom – from the casual costume to the most intricate cosplays, From bobble heads to machine heads, from pirates to renaissance jousters, from artists to actors – you could find it all at one place, AND IT'S ON THE SPACE COAST!!! In most of the conversations I had with the people I met the most common thing I hared from people was "It's so great to have something like this so close to home." The highlights for this attendee were The Stay Puft Marshmallow Man, Dare Devil, The BEST BATMAN EVER, Harley Quinn (as always), FINALLY meeting Jennifer Sangalang from Florida Today (the space coasts very own nerd writer extraordinaire!), and getting to shake Micheal Winsolow's hand and telling him how much I've enjoyed his work! (See the photo gallery below.)
For those of us residing on the Space Coast we generally have had to rely on MegaCon in Orlando to get our nerdy convention fix. For the Die Hard convention enthusiasts we have had to make the trek to Atlanta, Ga to experience Dragon*Con. For the elite few who have the means and the availability there is always the 2500 mile journey to the Mecca of nerd conventions – San Diego Comic Con!
But this is no longer the case – The Space Coast now has it's very own convention to attend – and the future seems bright, as in my opinion the event has already out grown it's venue in only it's second year! If you missed yesterdays activities, you still have time! The event is going on today as well from noon until 5 pm. So if you're looking for some fun, hop in the car and head to the Melbourne Auditorium and GET YOUR NERD ON!!!!
Don't forget to Like, +1 and Tweet!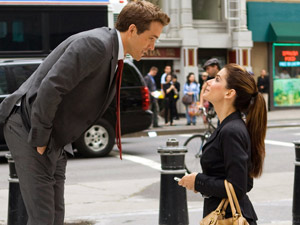 "Life imitates Art far more than Art imitates Life" – Oscar Wilde: The Decay Of Lying (1889).
It is a phrase that we've heard many times (in part anyway), but I am always amazed when I find an example of it that hits close to home. It comes as a greater surprise when the example comes from something that I would not exactly consider meaningful. My latest run in with this feeling is one such example.
I love movies. Not all movies are what I would consider good, but I believe most movies have something good within them. I recently watched a movie starring Ryan Reynolds and Sandra Bullock called "The Proposal." There did not seem to be anything special about this movie, but as I am a fan of the actors in it and I had some time to kill so I gave it a shot. It is what one would call a typically formulaic romantic comedy. The two lead characters initially hate each other but through a series of wacky events find that they not only misunderstood the other person, but actually love them. It's a trope we've seen time and time again, and was used in a rather unimaginative way. Then about three quarters of the way through the movie there is the following exchange that hit me out of nowhere:
MARGARET: I forgot, OK?
ANDREW: You forgot what?
MARGARET: I forgot what it was like to have a family! I've been on my own since I was 16 and I forgot what it felt like to have people love you, and make you breakfast and say, "Hey! We'd love to come down for the holidays." And I say, "Well, why don't we come up and see you instead?"
The scene is intended to be the moment that the unlikeable character is humanized and becomes someone the audience can sympathize with – but for me, it ripped a page right out of my life. I have been on my own for a very long time, but unlike Sandra Bullock's character in the film it's not because my family died – were are simply estranged. I almost think it unfair to use the words "simply" and "estranged" back to back as estrangement is never something that comes simply – but that's a topic for another time.
What I allowed to happen in my case was that I took the estrangement of my wildly dysfunctional immediate family and inadvertently applied it to my extended family as well. And they were the ones who loved me, and made me breakfast, and inquired as to when I was going to come see them. It was a terrible thing I did to them, but it was also a terrible thing to have done to myself. In my life I created surrogate families with the friends I surrounded myself with – and don't get me wrong, I LOVE my friends and I do consider them to be a family. But there is something about blood relations that makes one feel that you must innately put up with them. Whereas friendships, well – they grow apart. Try as one may to keep it from happening, life just has a way of taking us in different directions.
I recently had occasion to be exposed to that part of my family again, albeit not under the greatest of circumstances. And even after years apart, after the neglect I showed them, even in the midst of this terrible situation – they were still my family. And the words of Margaret's character in The Proposal succinctly and completely summed up my situation – I forgot. I forgot what it was like to have a family. But more than that, I fear I may have forgotten what it is like to be PART of a family. The moments of exposure come and I recognize that I miss the feeling that family provides – but then the moments pass and I go right back to being my insular self. Not meaning to be estranged, but being so any way. I see this manner of being taking its toll on my surrogate families as well and I have to wonder, have I truly forgotten what it is like to be part of something? Have I lost the ability to be part of a family? Did I simply forget? Or did I make a choice and now I am reaping the fruits of those decisions?
Then I remember that it was an unremarkable piece of writing in a film that was mediocre at best, that made me think of something that really reaches into the core of who I am.
I love movies, and that Life Imitates Art. And that something so simple can bring to mind something so deep and complex.
Don't forget to Like, +1 and Tweet!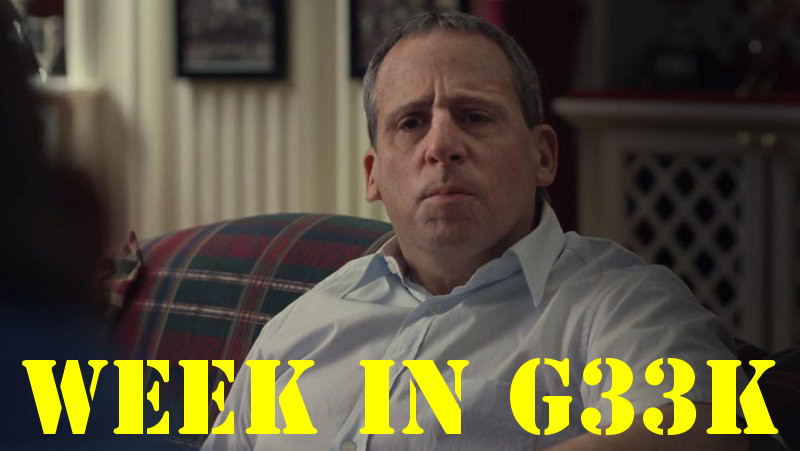 This is your Week In Geek Recap for week ending 01/04/2015!
In Theaters This Week
The Woman In Black 2
When a group of orphaned children are forced to move from their home in London, caretakers Eve and Jean bring everyone to the desolate and eerie British countryside. 40 years after Arthur Kipps left, this supernatural horror film introduces this new group to the now abandoned Eel Marsh House; an odd but seemingly safe location. It isn't long before Eve starts to sense that this house is not what it appears to be as the children in her care begin to disappear. As their house of safety becomes a house of horrors, Eve enlists the help of a handsome pilot to help investigate what is happening. She soon discovers that it may not be a coincidence that she has come to reside in the house inhabited by the Woman in Black.
Starring Pheobe Fox, Jeremy Irvine and Helen McCrory this film is rated PG-13 for Disturbing imagery.
Top Five Weekend Box Office

Continue Reading
Don't forget to Like, +1 and Tweet!