Holy Kryptonian bug ballz Batman! Nerds – IT'S HAPPENING!!!!!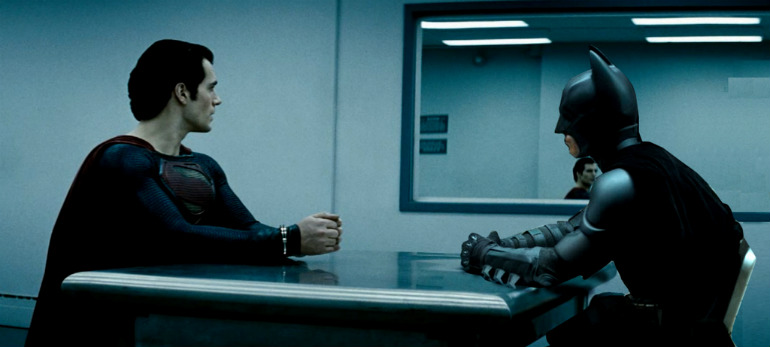 You read that right folks! It appears that we are finally going to get the Superman/Batman team up movie we have been longing for, according to the following article that was possted at Hero Complex by Nicole Sperling:
Warner Bros. is about to bring together two of its most iconic heroes: Superman and Batman will unite in a new film, the follow-up to "Man of Steel," set for release in 2015.
According to two sources with knowledge of the movie, Warner Bros. intends to announce the news at its Comic-Con International panel Saturday morning. Said a Warner Bros. spokesperson, "We don't comment on rumors regarding these properties."
"Man of Steel" director Zack Snyder is expected to reunite with screenwriter David S. Goyer and star Henry Cavill for the new film. It's unlikely Christian Bale will step back into the bat suit, as the actor has indicated publicly that he has moved on from his days as Bruce Wayne.
Christian Bale in "The Dark Knight Rises." The actor has said that his days in the bat suit are behind him. (Warner Bros.)
"Man of Steel" producer and "Dark Knight" trilogy director Christopher Nolan is expected by some to produce the project, but the exact nature of his involvement is unclear.
The move marks the culmination of years of effort on the part of Warner Bros. and DC Comics to bring their superheroes together in a similar fashion to their primary competitor Marvel, which successfully combined its superheroes into a $1.5-billion box-office hit with "The Avengers."
In the comic world, the two heroes are teaming up in a new series, "Batman/Superman," by writer Greg Pak and artist Jae Lee.
– Nicole Sperling
Don't forget to Like, +1 and Tweet!