WELCOME to the first of what will hopefully be MANY installments of out latest endeavor – Featured Cosplayers. If you are not familiar with Cosplay you can go here to read up on the subject.
Our first feature is a local girl hailing from Central Florida. So without further ado, here is –
Callie Cosplay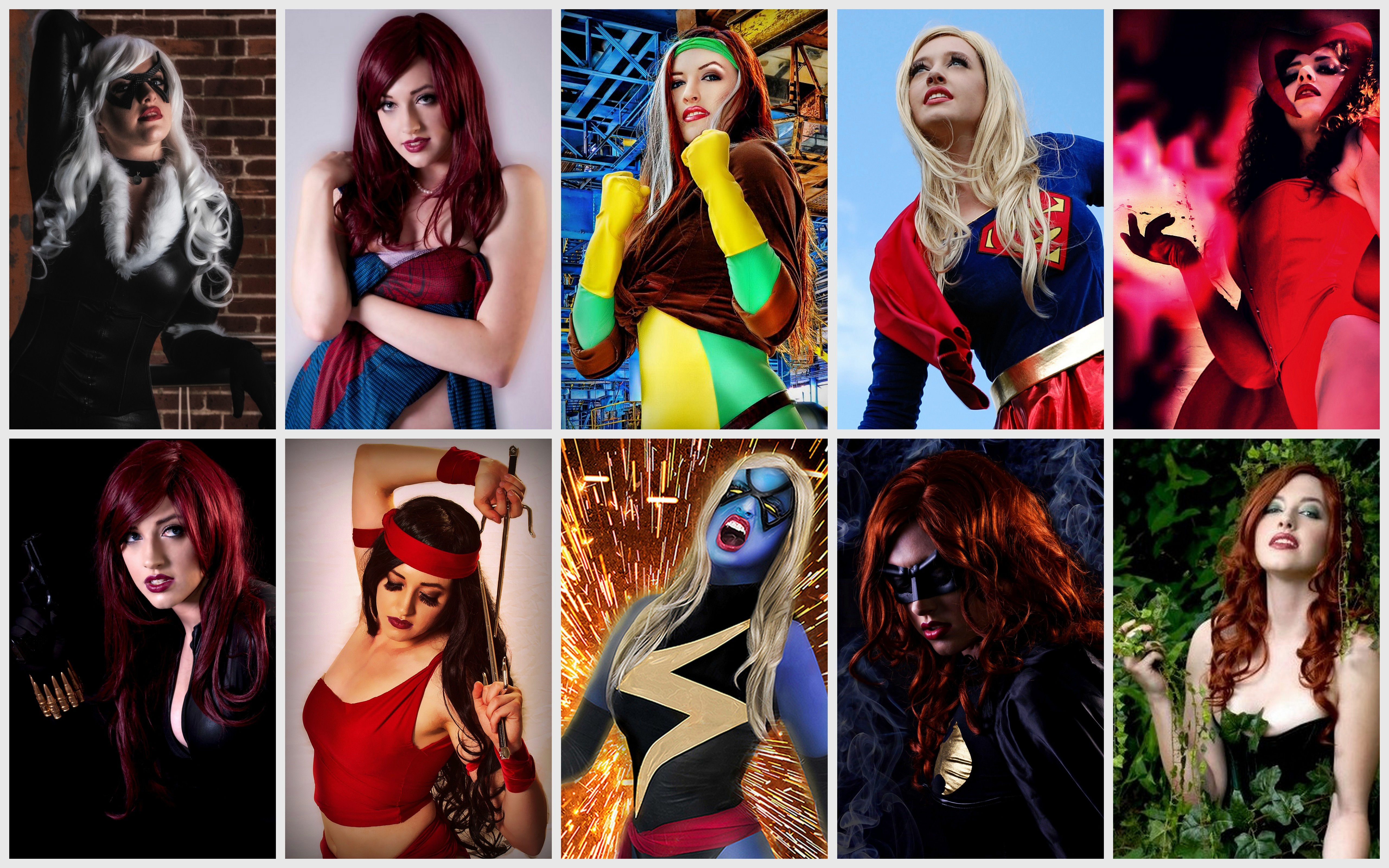 About Callie:
Taken from her Bio on Her own website – Callie Cosplay:
CALLIE COSPLAY is the secret identity of a Florida college student who is fairly new in the fabulous world of cosplay. I started cosplaying at The Avengers premier in May 2012, and I've been in love with it ever since. On a day-to-day basis, I strive to improve what I do, how I do it, and with increasing experience. My goal is to make people smile – to entertain people and make a difference. By doing this, I aspire to bring each and every character to life. Know the character, love them…BECOME THEM! Not some fake, drastic rendition of what they stand for…but who they are, really. My dream is to make these amazing creations of great minds come to life.
I'm a musician, a writer, a model, an artist, an obsessed superhero fanatic, cosplayer and cosplay enthusiast (of course), and a lover of all things geeky. This is the start of what I dream will become great.
The most important thing to me in this life is family! Currently, I'm striving to become a full time author by impatiently waiting for my book, The Willow, to become published. Music is, despite my love-hate relationship with it, one of my many passions and also the reason I'm going to school. A little more about me…I believe all things happen for a reason. Whether we choose to act or patiently wait, something will always come of it, positive or negative. Karma is a big part of my life. Really, I am a down to earth person but I am, at times, hard to handle and difficult to understand. I have amazing instincts. Somewhat of an observer…but a writer must be…
Her Favorites:
Games Top 5
Sims!
Rock Band
Call of Duty Black Ops
Bayonnetta
Beyond Good and Evil
Movies Top 5
Disturbia 2
Edward Scissorhands
Eye of the Beholder
Queen of the Damned
Meet Joe Black
Books Top 5
Great Expectations
Wuthering Heights
Anything vampires
The Willow (my book!)
Jane Eyre
TV Top 5
True Blood
Vampire Diaries
Medium
Bones
batman begins
*Special Note:
Callie has had to take a break from her Cosplay due to medical issues she is currently dealing with. If you like Callie and would like to see her get back to her craft, here is how you can help:
Where you can find Callie:
Want more? You can find Callie Cosplay on Facebook, Twitter, or on her own personal website.
Cosplays:
*If you or someone you know would be interested in being a featured Cosplayer, Click Here to submit your/their information!
Don't forget to Like, +1 and Tweet!