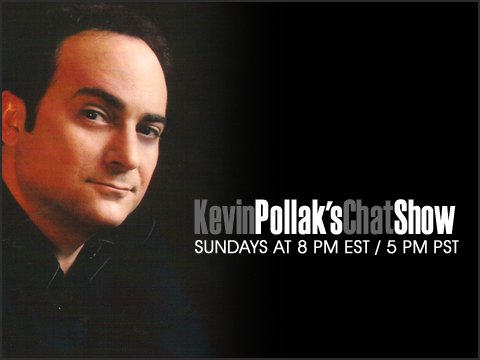 Thanks to Bonnie Burton, whom I adore I have seen the video interview below of Felicia Day, whom I also adore! As if that were not enough – the interviewer is none other than Kevin Pollak whom once again – I ADORE (in the manliest way one man can adore another man). So to recap – One of my favorite people told me about another of my favorite people being interviewed by yet another of my favorite people…. but that is not even the takeaway here…
KEVIN POLLAK HAS A LONG FORM INTERVIEW SHOW???
How the hell did I not know about this? I've enjoyed everything Pollak ever since the first time I saw him impersonating Shatner as Captain James Tiberius Kirk. As YouTube commentator Kevin Ramsey so aptly states:

I've always felt that he has been under used as an actor. I am extremely glad to find out about this and am looking forward to seeing more. And LOOK at some of the people he's lined up! Nathan Fillion, Seth Mcfarlane, Garfunkle and Oats, Adam Savage – this is like Nerdvana! If you enjoy good interviews and entertaining banter, you need to subscribe to his YouTube channel  NOW!
Don't forget to Like, +1 and Tweet!