Have you not seen this movie? Have you been living under a rock?? CAN YOU EVEN ANSWER FROM UNDER YOUR NAIVETY BOULDER? Don't let nature keep you down, man.
This movie. It has ninjas. And gangs that know like jujitsu. Those are both Japanese. But this is Little China so that doesn't even make sense, get with it.
It also has:
a big-ass semi
a hottie Asian chick with green eyes
Raiden
a beholder
motherfucking Kurt Russell
Truck driver Jack Burton (Russell) and diminutive Asian man Wang (heh), go to the airport to pick up Wang's super hot girlfriend but she's kidnapped by an 80s Asian street gang. Then she's kidnapped by the leader of the 80s Asian street gang, Lo Pan, because she has green eyes and that fulfills a prophecy so that he can be a real boy and not a ghost.
This already sounds fucking awesome so I don't need to continue. But I will.


Continue Reading
Don't forget to Like, +1 and Tweet!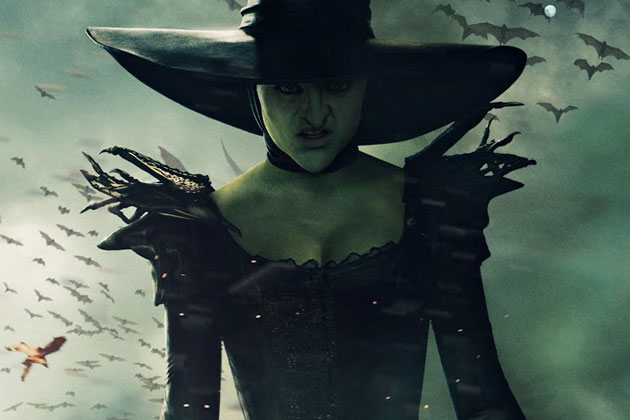 I was really skeptical when this movie was announced, but much to my delight, Oz the Great and Powerful does a wonderful job of respecting where this movie comes from. believe me when I say that the makers of this film put some thought into creating a film that is a great compliment to the original, and will be an entire new age of fans into the fold without sullying the name or intent of the original movie. THIS IS THE WAY A PREQUAL IS DONE!
We come into the story in black and white – and believe it or not – in  a 4:3 film format. We find the main character of the film, the man destined to become the great and powerful Oz – Oscar, a small time carnival magician, con man, and womanizer. Right off the bat we know that Oscar, who goes by the name Oz, is a bit of a scumbag. We see him taking advantage of women (or at least attempting to), a behavior which ultimately gets him in trouble and moves him into position for his wondrous journey and ultimate transformation.


Continue Reading
Don't forget to Like, +1 and Tweet!