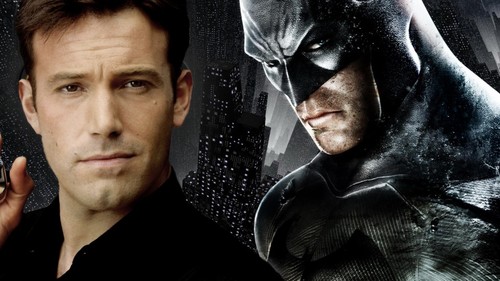 The recent announcement of Ben Affleck as being the next actor to don the cape and cowl created quite the uproar in the fan base across the internet. So if you aren't sure how people have been dealing with the news, here is a handy little guide to the five stages of Batfleck greif:
First Stage: Denial – This is a joke right? I mean who in their right mind would cast the guy who played Daredevil to play one of the most beloved characters in all of comics? I mean really? This can't be true. I'll check with google…
*Five minutes later*
Second Stage: Anger – ARE YOU FUCKING KIDDING ME??? AFLECK??? THERE IS NO WAY IN HELL AFLECK CAN PLAY BATMAN. I'M NOT GOING TO SEE THIS MOVIE!!! THEY'VE RUINED EVERYTHING!!! SO MUCH FOR A JUSTICE LEAGE MOVIE NOW!!! WHY? WHY? WHY???? Fuck this, I'm hitting twitter…

Ben Affleck is to Batman what Jar Jar Binks is to Star Wars.

— Darth Vader (@DepressedDarth) August 24, 2013
Y'all think George Clooney gave Ben Affleck tips on how to suck as Batman?

— Elizabeth Crews (@libbycrews) August 23, 2013
Can we all just calm down about Ben Affleck being the new batman? No? Ok…proceed.

— Andi Will (@AndreaJoWill) August 23, 2013
Affleck as the new Batman?! All I could picture is Batman having a hard Boston accent. I guess it could work.

— Cassidy Rose (@casscalixo) August 23, 2013
Affleck is the next Batman? I hope the villain in that movie wins.

— Alex (@thisisalexbeck) August 23, 2013
As a dad, I have to go to all the big superhero movies. Ben Affleck's casting has actually made me love my children less.

— Frankie Boyle (@frankieboyle) August 23, 2013
Ben Affleck, don't check the internet today

— Jordan Alexandra (@jalexxandra) August 23, 2013
Casting Ben Affleck as Batman sounds like something The Joker would do to create a distraction at the nerd bank.

— Comedy Central (@ComedyCentral) August 23, 2013
Spend ten years working your way back into everyone's good graces. Win an Oscar. Then you get cast as Batman, and BAM! You're Gigli again.

— Tim Carvell (@timcarvell) August 23, 2013
"man who directed the latest Oscar winner for Best Picture is going to be directed by the man who did Sucker Punch" http://t.co/t8qMGOzWCP

— meeses (@meeses) August 23, 2013
For those wondering why Ben Affleck would agree to be in this movie, I have the answer. my 10-year-old just asked: who's Ben Affleck?

— BRIAN MICHAEL BENDIS (@BRIANMBENDIS) August 23, 2013
#BetterBatmanThanBenAffleck 1 Paula Deen 2 A cats butthole 3 Ben Affleck's mom 4 A No. 2 Pencil 5 Don Knotts 6 Caulk 7 All of China 8 AC/DC

— NATH (@IronCoreMedia) August 23, 2013
Come Back Val Kilmer All Is Forgiven #Batman #Affleck

— Paul Berkowitz (@paulyberk) August 23, 2013
America: "Bradley Manning got 35 years and now he wants a sex cha… wait, fucking Ben Afflect is Batman!? THAT'S BULLSHIT!"

— Joe Rogan (@joerogan) August 23, 2013
I'm sure Obama is regretting making this website right about now… https://t.co/k06ymtp8pf

— Kevin Stahl (@kstahl) August 23, 2013
Ben Affleck is the new batman?? I don't even want to know how many cocks Kevin Smith had to suck for that to happen. #TerribleChoice

— ¤|SIN€|¤ (@Sine1DripPaint) August 23, 2013
*IN TEARS* You know what, I slept on the #Batfleck thing, and think it may work… *PUTS GUN IN MOUTH* *PULLS TRIGGER*

— Deiter Düsseldorf (@JoeyJWhitelaw) August 23, 2013
Really looking forward to seeing Affleck bring the depth and gravitas to Batman that he brought to Daredevil and Gigli.

— Wil Wheaton (@wilw) August 23, 2013
In the Ben Affleck version, Batman's parents kill themselves.

— Chase Mitchell (@ChaseMit) August 23, 2013
Dead dog #BetterBatmanThanBenAffleck

— The Iron Sheik (@the_ironsheik) August 23, 2013
Ben Affleck as Batman/Bruce Wayne? RT if you don't want to live on this planet anymore. (And want us to help with that.)

— Death Star PR (@DeathStarPR) August 23, 2013
From a coworker: "I'd have more faith in that movie if Affleck were directing and Snyder were playing Batman." #truth

— jason bergman (@jasonxbergman) August 23, 2013
"A Wonder Woman movie would be too big a financial risk! We've decided to go with a proven moneymaker: A Ben Affleck superhero movie!"

— Saladin Ahmed (@saladinahmed) August 23, 2013
Ben Affleck officially cast as Batman in the Man of Steel sequel. For the first time in history, I kind of want Superman to win.

— The Batman (@TheBatman) August 23, 2013
Third Stage: Meme's – This part is not so bad…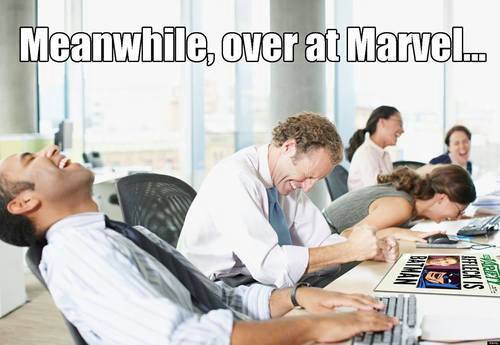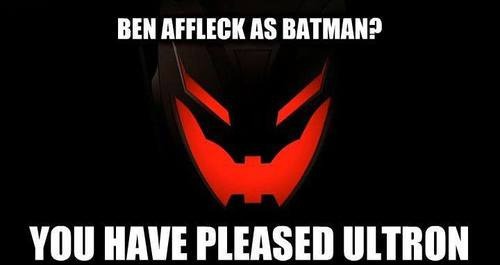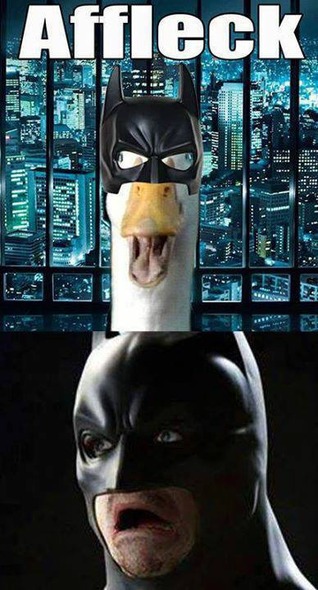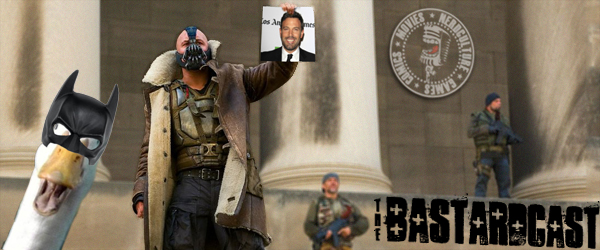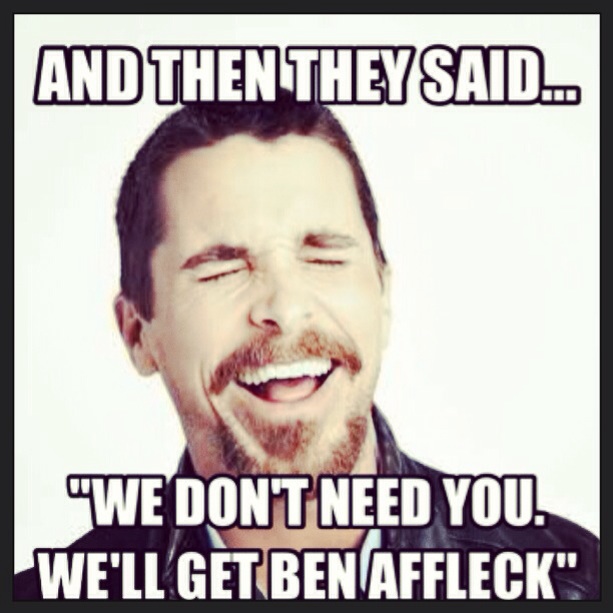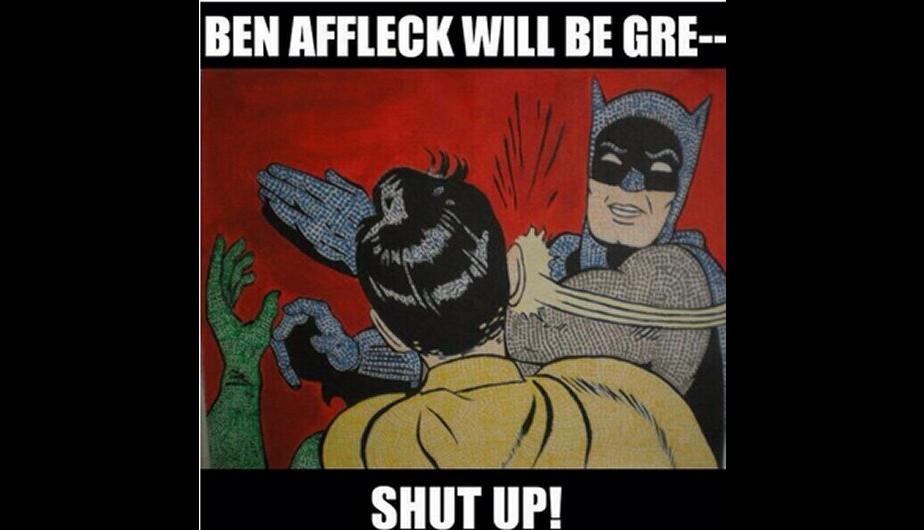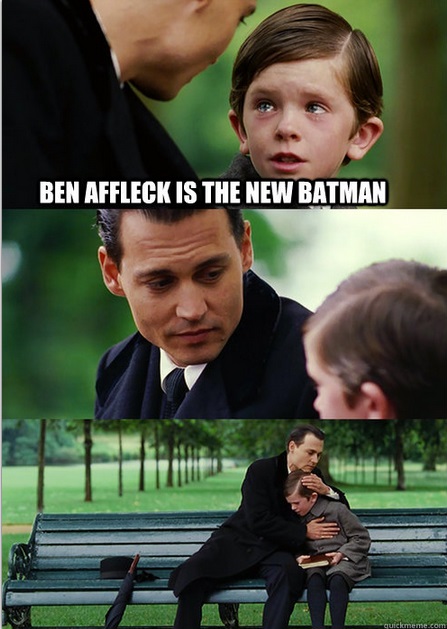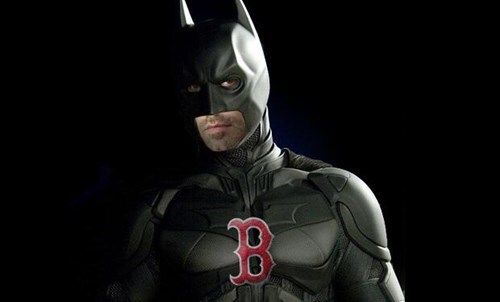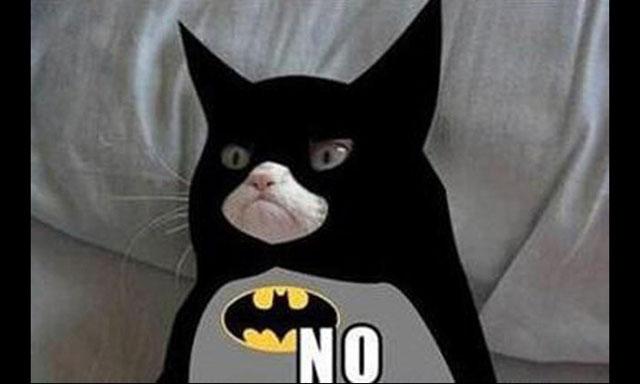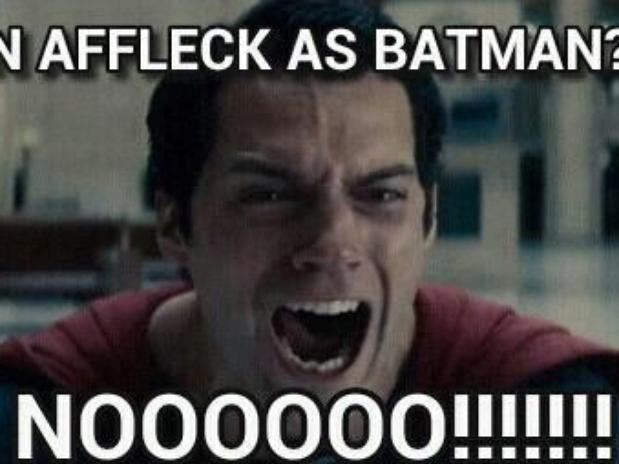 Fourth Stage: Depression – I can't believe it's over… Finally there was a good DC Super Hero movie and they had to go and do this? I was so looking forward to seeing my beloved Justice League hit the big screen. Dammit! If only they had allowed Joss Whedon to make the Wonder Woman movie he wanted!!! The landscape would be totally different now…
Fifth Stage: Acceptance – Well… See… this hasn't actually happened yet. The truth is I am not sure it is going to unless Afleck knocks this out of the park. Batman is Hallowed Ground for A LOT OF COMIC AND MOVIE FANS ALIKE, so Afleck HAS to get this right before anyone will truly accept him as our Dark Knight.
*Tweets Compiled via IO9
Don't forget to Like, +1 and Tweet!